Welcome
My name is Nicky Jury, owner and operator of Jury Design. I am a graphic designer and a qualified marketer, with over 20 years' experience.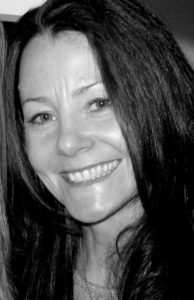 History
With a strong desire to follow my creative side, in my mid-twenties, I pursued a Commercial Design Course at Waiariki Polytechnic (Toi Ohomai
Institute of Technology) — a stepping stone into the world of graphic design.
I was lucky enough to land a job in a busy Tauranga Studio; Butler's Studio. It was here I quickly learnt what I was good at, and just as importantly,
what I wasn't. Surrounded by talented entrepreneurs and inspiration, I was encouraged to take on my own clients; Jury Design was established (1991).
The next few years were spent building a client base and completing a Marketing Diploma.
I soon took on the role of CAAP (Community Alcohol Action Programme) Coordinator, set up by Tauranga City Council, to promote the 'Drive Sober' message. Unbeknown to me at the time, this led to many years working in the road safety industry; developing, designing, and implementing a wide range of road safety initiatives for Local Authorities, Police, and road safety organisations throughout New Zealand.
Later in my career, I opted for a change. Whilst overseeing Jury Design, I took on the role of Marketing / PR Coordinator at New Zealand's largest (and most efficient) port; Port of Tauranga. Described as their "brand champion", I initiated and implemented a range of successful design and marketing projects during my five years with the company.
Present
Since 2010, I have concentrated my efforts in Jury Design, working full time in the business, whilst also enjoying being able to take time out for family commitments. While my mainstay continues to be graphic design and marketing, I am excited to be able to combine my design skills with my passion for photography, colour and composition; the result is a collection of colourful concepts, suited to textile printing and home wares.
What defines us?
I believe Jury Design is a product of my experiences, as well as my years' of experience, and the many people I have been lucky enough to cross paths with. This makes us unique — dedicated and mostly self-sufficient. We don't have a big office or a big in-house team, and we are not big on 'blowing our trumpet', however, I surround myself with people I can rely on — my illustrators, sign makers, photographers, printers and web technicians.
Our clients like the fact that at Jury Design you deal direct with one person throughout the entire job. Your account manager is your graphic designer and your marketing professional — the result is a no-fuss, clear line of communication.
We offer an extensive range of services, in some cases, this has led to us becoming our client's marketing department, taking care of a large chunk of the company's marketing and design needs, including:
Graphic design
Branding
Marketing promotions
Advertising
Online marketing
Web design and maintenance
Print (stationery, signage, stickers, promotional products, and more)
Last but not least, we like to work with integrity. Be prepared for us to ask questions and make suggestions. We may not always agree with you, however, you can be assured you will get an honest answer. If for some reason we think we are not suited to the job, we will let you know, then direct you to someone who can help.
Enough from us, check out what our clients say…